This is the place where I create...
The Texas hill country has become our home. The songs from my last CD, Barbed Wire, came about as I worked the land here and my old Alvarez read the signs. The new CD, same deal. The land, my Alvarez, and now an old Gibson J50, are just not through talking yet.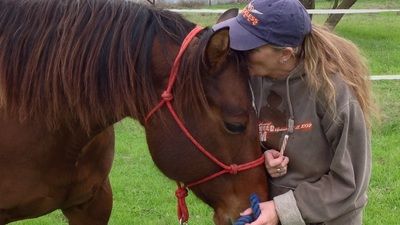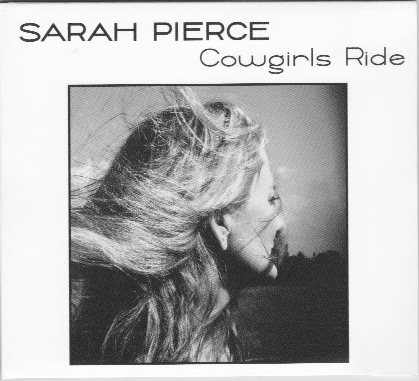 "Cowgirls Ride", released early 2023. This is a CD of my western songs. I am so grateful to all the western radio stations playing these songs. Thank you!
Click on the link above for a free download.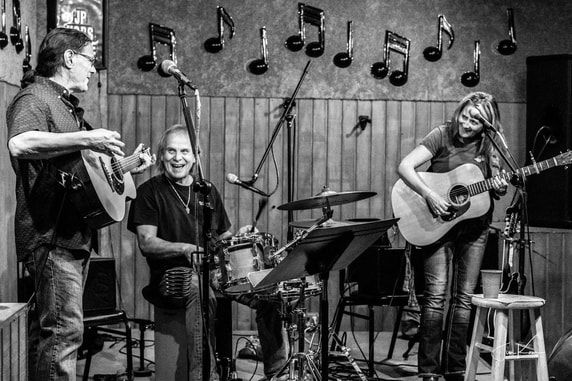 NEWS…
We have been recording the new CD over the past year. We have "2 in the can"...a song that I wrote about loving the land of Texas called "I Wanna Go Home" and  a song that I wrote about being a cowboys kid called "The Cowboy Way".  We will be releasing the new CD in early 2024. Though, we will have a pre-release late 2023 for the Sarah Pierce Fan Club! I have some fun co-writes on this one along with Mike and Merel!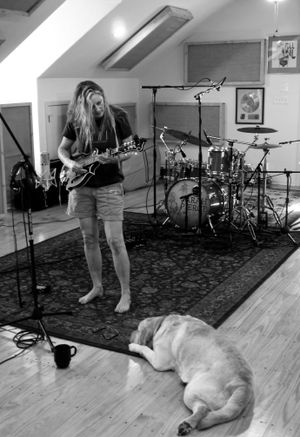 My occasional co-write Henry is working with me on a new songs. He prefers to sleep in Merel's Stetson and only look up and glare when I am doing something stupid. He is a cat :)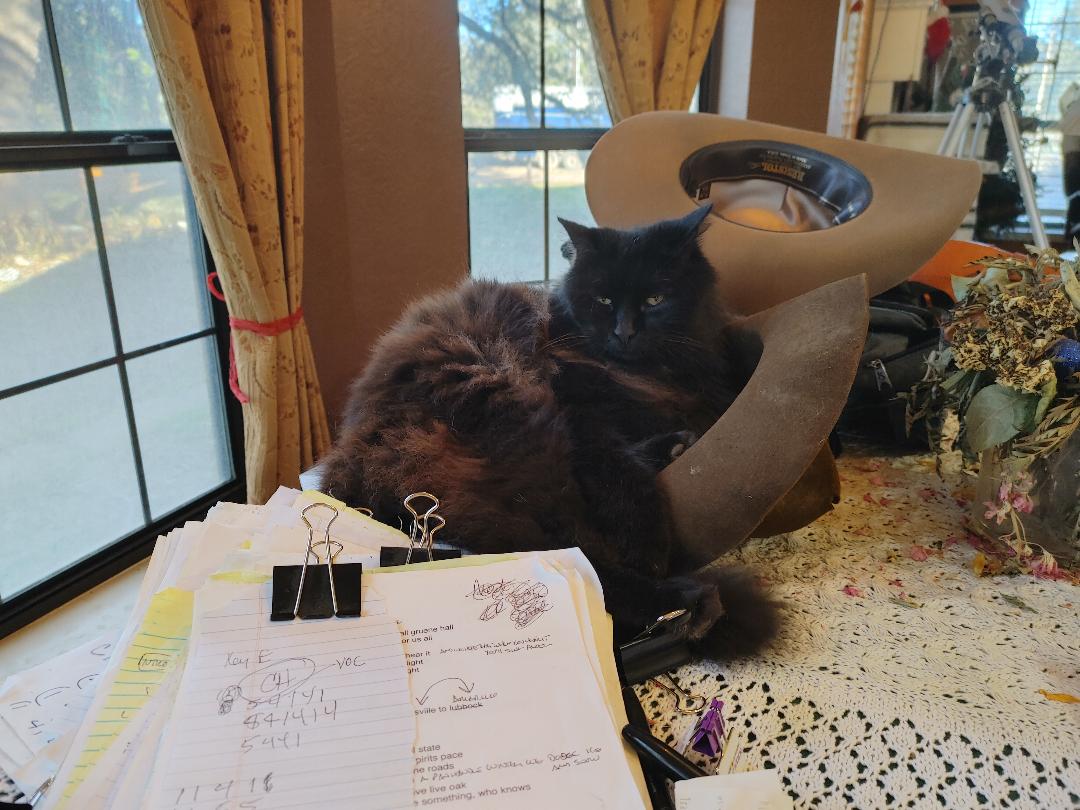 Earlier this year I was asked to be part of the  Rockport Center Of The Arts:  A Tribute to Guy Clark in Art, Music and Film. John Macy contacted me, through Merel, and asked me to perform Guy Clark's song " The Guitar". I cannot express what an honor this was and the gift this opportunity gave me by reminding me  what I am here to do. Please give this CD a listen it is a great cause with phenomenal artists.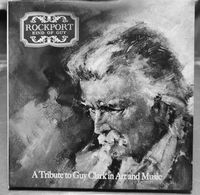 Merel, Mike and I are looking forward to playing at The International Western Music Association Conference in Albuquerque this November. We met so many wonderfully talented and kind people there last year. Please go to the website via the link above and check out this wonderful organization and amazing artists!

Keep an eye out for some great CDs out there…Randy Brown , Randy Palmer and Joel White have wonderful new CDs ! Also, check out Micki Fuhrman and The Renfree's  new CD. Coming up in the new year…Jim Jones. I will keep you posted on this one! Please check out the CD's and see these guys live.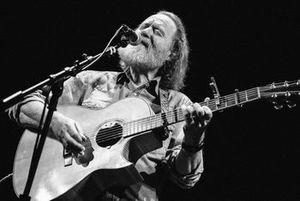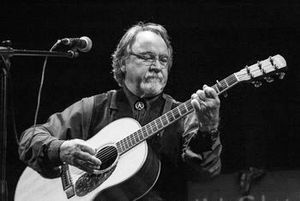 It has been a few years and I always thank the CMA of Texas for  awarding me with Best Western Song 2019, Barbed Wire, and, Vocalist of the year 2019. I really don't see these often they are up in the Cribworks Studio but when I do, they remind me to just work harder.